The Brand
HISTORY
Founded thirty years ago, the Paris-based luxury brand, Giorgio&Mario, has become an important reference for high-end furs and leathers lovers in Paris and abroad.
Dedicated to providing high-quality products, the Maison selects the materials with the greatest care: leathers, shearling, furs, fabrics, with the majority of European sourcing.
Each item is designed by an experienced team with a vision for latest fashion trends, and every piece is made with French "Savoir-Faire" and the attention to detail.
The showroom is located at the heart of Paris: you can find one of the last remaining workshops in the industry, passing down the traditional French craftsmanship from one generation to the next.
The leather-crafting know-how is the cornerstone of the Maison, which led to a diversification to fur, woolen skin, parkas and padding jackets.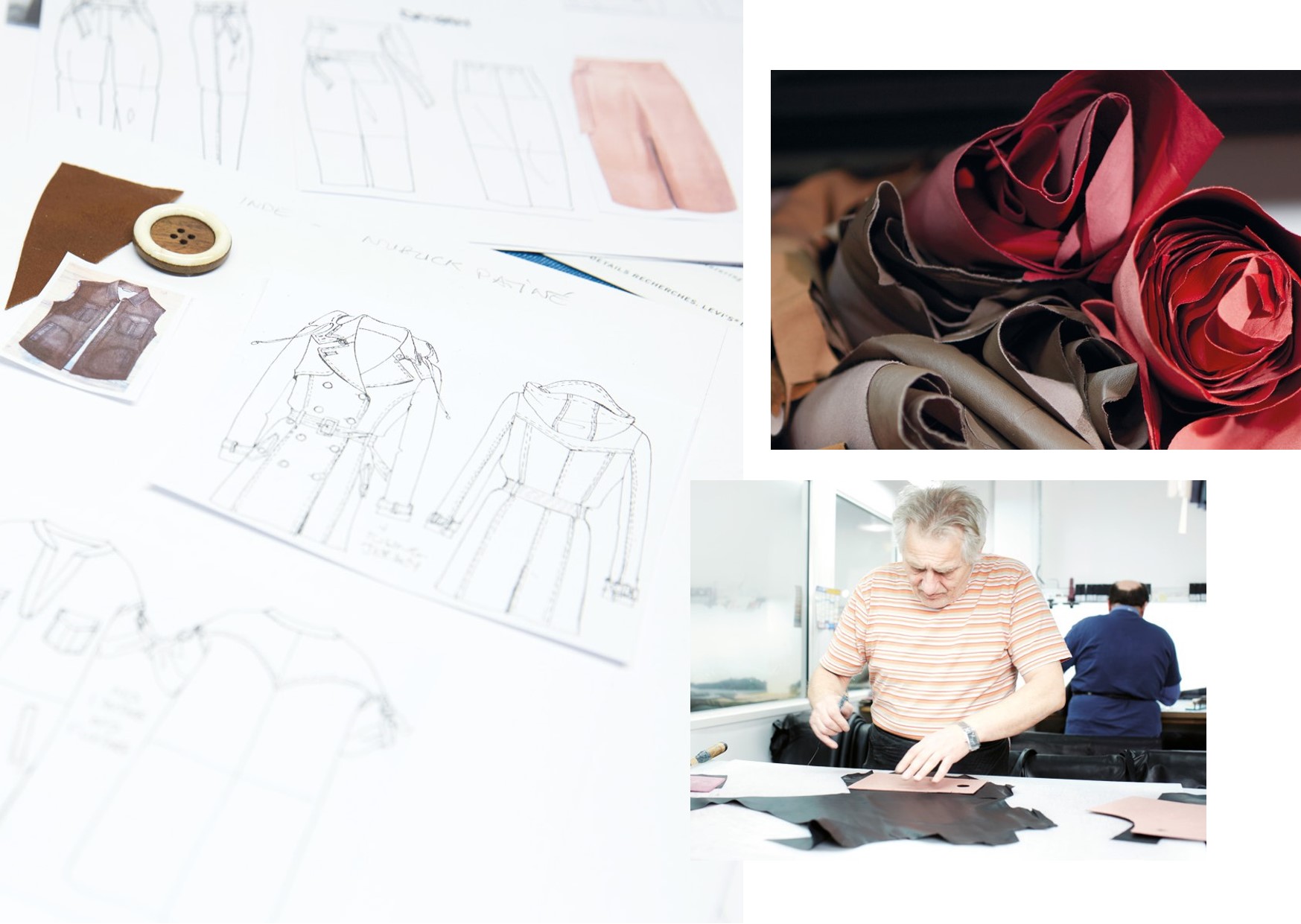 PRODUCT
Our product categories:
Jackets, vests
Coats
Pants, leggings
Skirts, dresses
Every year, Giorgio & Mario launches two collections in both womenswear and menswear: Spring/Summer and Fall/Winter.
Inspired by the latest fashion trends, particularly the «Haute Couture», Giorgio & Mario has accumulated many years of experience and proven expertise in art direction, it is an accessible luxury brand, dedicated to providing the best quality for fashion-savvy women, who look for sharp, modern tailoring without losing elegant and classy style.
We present you our women's collection 2020/21: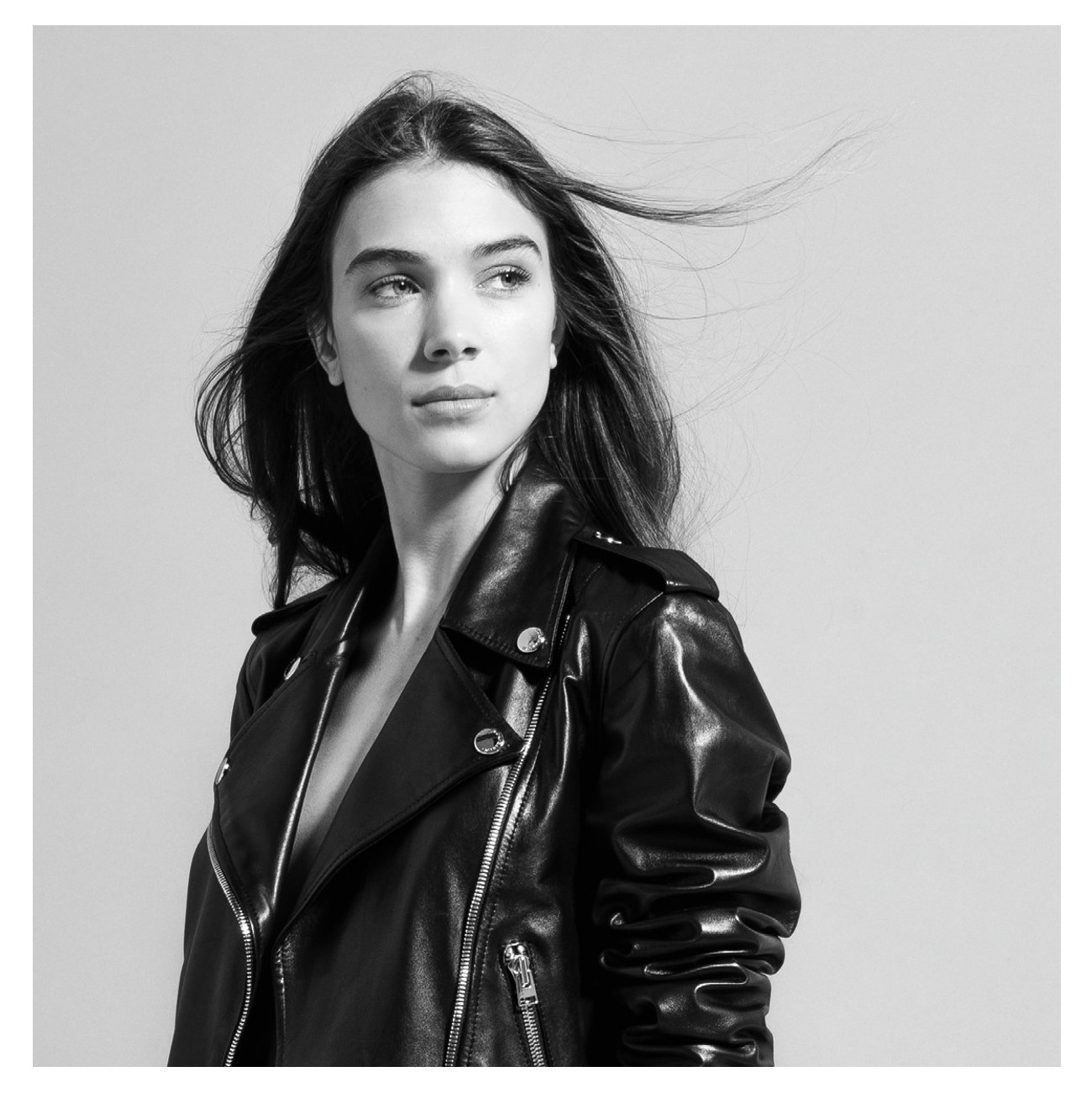 • The style can be refined lines, form-fitting silhouette, elegant and sophisticated, with a mixture of high quality, precious materials (Mongolian rabbit, Merinos, Rex), the creation guarantees a style cross time and space;
• or a fashion explosion with oversizes, rounds and soft, wrap design in response to the need for cocooning. Meanwhile, it assures a modern woman, of the message she carries through her outfit, of showing the original cuts and colors. Besides impressing others, it also transmits her personal identity and values.
Through our "Made in Paris" collections, pieces that are designed, tailored and hand-made in our Parisian workshop, Giorgio & Mario applies a know-how inherited from high-end ready-to-wear. Hence, we have the chance to provide custom-made services and a wide range of sizes to our clients.
Giorgio & Mario practices regular quality controls on our garments that can stand the test of time.
SUPPLIERS AND SUSTAINABILITY 
Giorgio & Mario strictly controls the product traceability and the production quality. We work closely with reliable fur suppliers such as Saga furs to ensure the origin of furs and woolskins. Also, we have set up the environmental and ethical charter for our suppliers to guarantee animal welfare, safe working conditions and environmental responsibility in compliance with international standards. Giorgio & Mario has integrated CSR initiatives into its everyday business.
Giorgio & Mario has been working with honest and trustworthy business partners who meet the quality standards and legal requirements.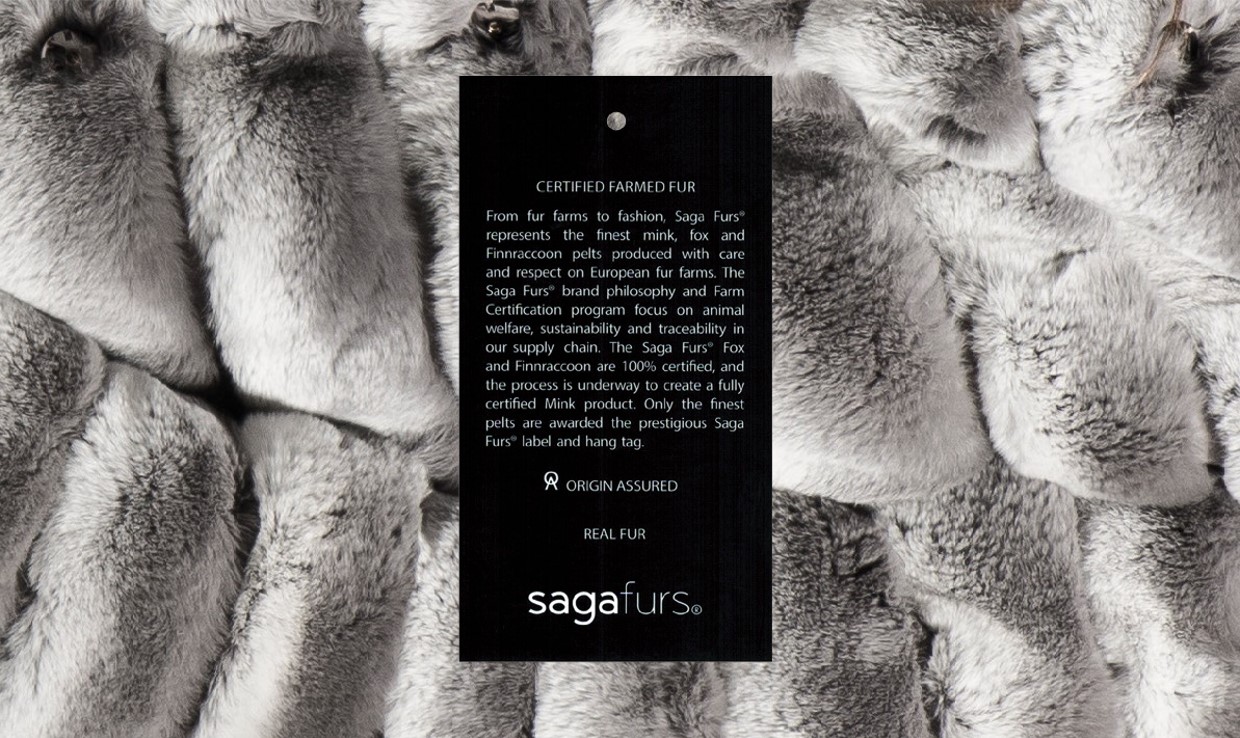 IN THE PRESS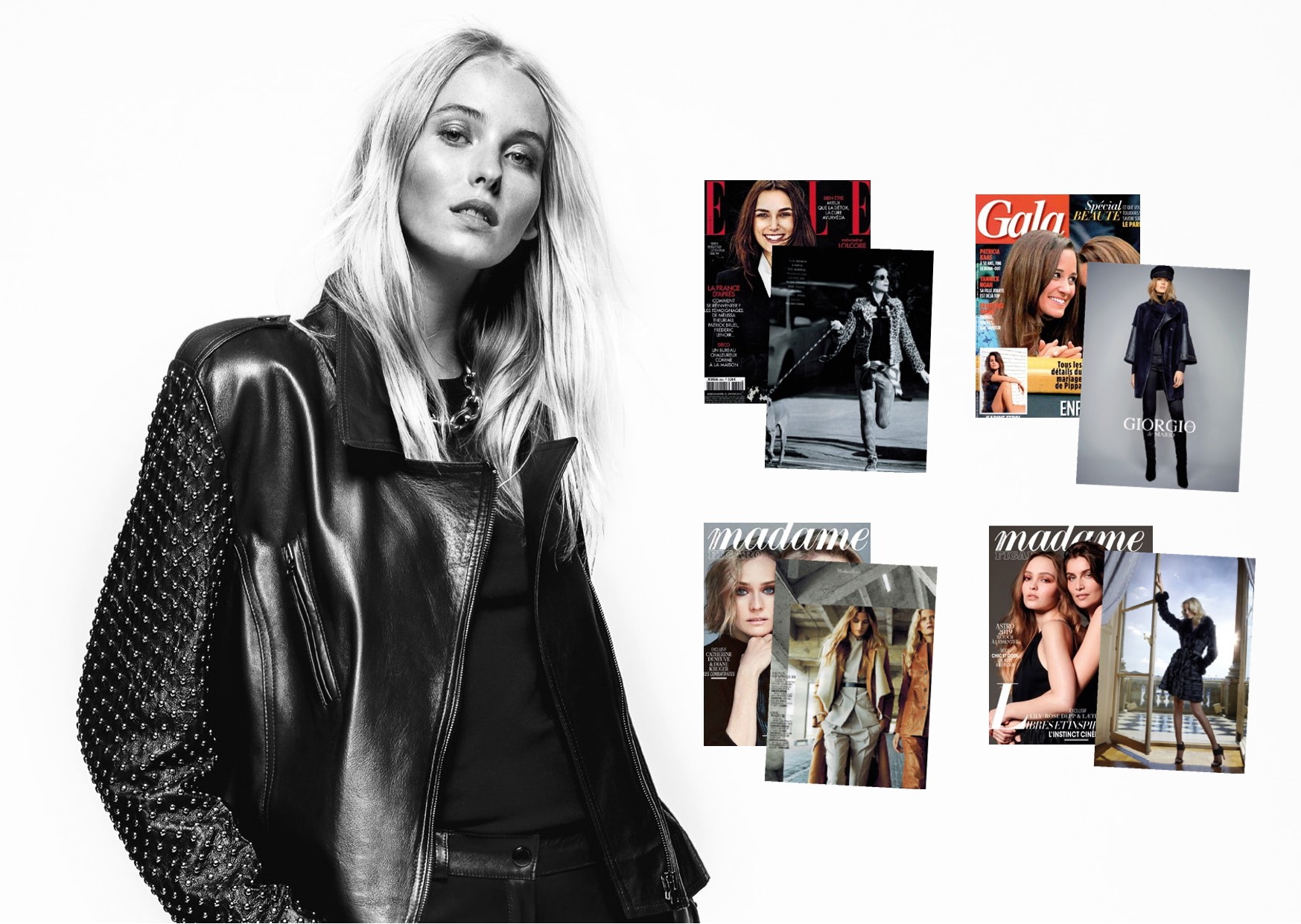 CUSTOMERS AND DISTRIBUTION
With more than 500 wholesalers and retailers in France and more than 2500 points of sale, Giorgio & Mario is a well-reputed French fur and leather company and it is growing its international presence.
Our customers range from independent multi-brand retailers to white label resellers, and soon to department stores.
We rely on itinerant agents and multi-label showrooms to implant our commercial strategies and to further expand in certain markets.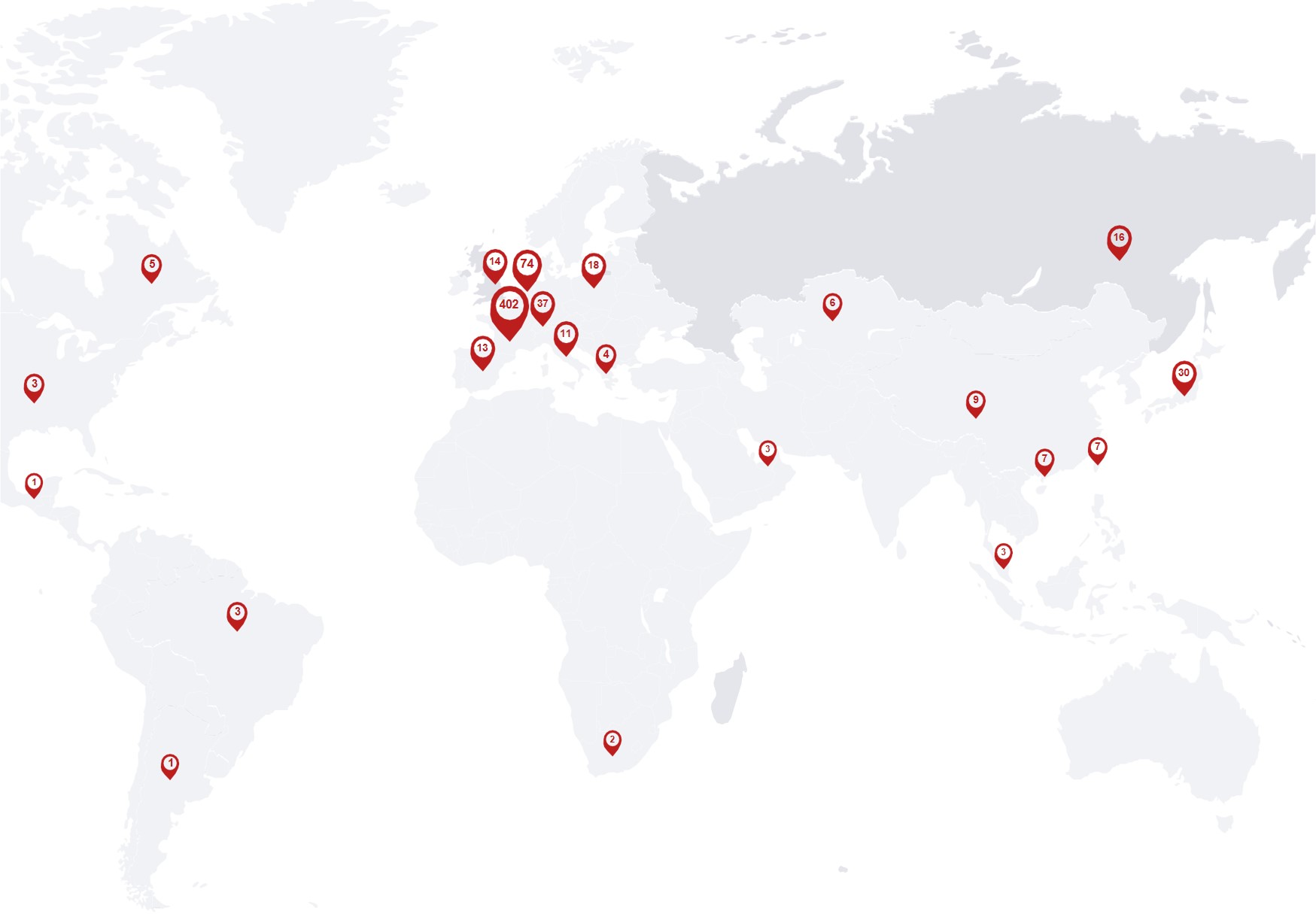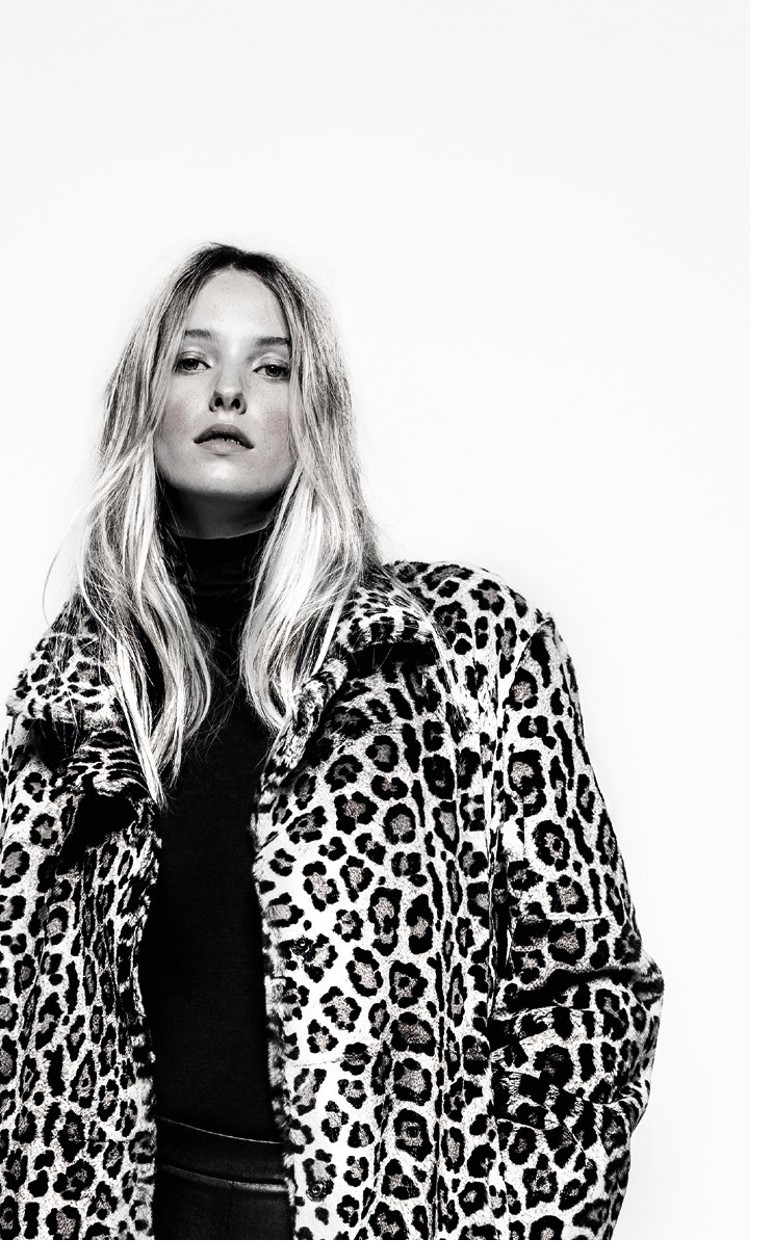 SERVICE
With a large amount of inventory, Giorgio & Mario is prepared for a high volume of sales in any season and promises prompt delivery to meet customers' needs. Furthermore, we offer repair services on new and past collections at our workshop.
BRAND VALUE
Giorgio & Mario is a well-reputed brand in the domestic market. It is one of the Top 3 specialists in French leather, shearling and fur industry. Significant marketing and communications initiatives have been made to build the brand reputation:
Publications in fashion magazines such as ELLE, Madame Figaro, Gala etc.
Product placement with journalists, tv hosts, artists…
Celebrity branding: Adriana Karembeu endorsed the brand for several years
Online presence on social media (Facebook, Instagram, Pinterest, Twitter…) and an official website 
The Maison presents high standards of quality, sophisticated new creations, and the perfect of chic style that never fades.
AMBITIONS
Since 2018, the international development is the primary focus. Giorgio & Mario is currently looking for new collaborations and distribution channels abroad. We also provide the customization in terms of colors, sizes and pattern making to adapt to different specifications.
The International development is a strategic pillar for the brand; certain markets have been selected as a priority in view of their appetence to be suited to our products and distribution opportunities. Our collections will be adapted to the specifics of those territories with a view to meeting the satisfaction of the end customer (colours, sizing, garment cutting…).